————————————————————————————————————————–
POLICE FILES GOING MISSING THAT NAME SENIOR POLICE & POLITICIANS
————————————————————————————————————————–
VIP paedo cover-up
EXCLUSIVE: Highly sensitive cop files go missing
A MOUNTAIN of files on historic VIP child sex abuse cases is missing, The Sun can reveal.
Documents known as "Red Dockets" from highly sensitive cases have mysteriously vanished from police archives, well-informed sources say.
The revelations, said to feature the names of politicians, showbiz stars and a senior cop, come as a Metropolitan Police inquiry into claims that establishment figures murdered three boys teeters on the verge of collapse.
Files which have disappeared include ones from the infamous 1980s Operation Circus inquiry.
It was shut down after undercover cops allegedly photographed rent boys from London's Piccadilly Circus with VIPs.
Sources told The Sun it was axed on the orders of then Director of Public Prosecutions, the late Sir Thomas Hetherington.
A DPP official is said to have visited West End Central police station in early 1985 and ordered the inquiry terminated.
An ex-cop said: "A report went to the DPP which identified under-age male prostitutes, their pimps and clients.
"All that information has now gone. The only conclusion is that the DPP authorised the plug to be pulled on it."
Names of MPs, showbiz stars, industrialists and a Scotland Yard commander cropped up in the Circus inquiry.
Sources told The Sun that "red docket" files — named after their covers' colour — were placed in a Special Branch registry but have now vanished.
Analysis of audit trails is being carried out on child abuse case files booked out by officers.
Special Branch is under investigation over allegations of nobbling inquiries which would have exposed figures including MP Cyril Smith.
And so-called X4 files containing unsubstantiated information on paedos, said to be "a goldmine", were shredded.
The Met's Operation Midland investigation, into allegations MPs were involved in the murders of three boys, was launched after claims by a young man.
The witness, known as Nick, claims to have seen murders at London's Dolphin Square and to have been abused abroad by foreign VIPs.
Source: http://www.thesun.co.uk/sol/homepage/news/6647764/Historic-VIP-child-sex-abuse-cop-files-go-missing.html
Learn more about the British police https://jewishpaedophilia.wordpress.com/2015/01/21/how-much-do-you-think-you-can-trust-the-british-police/
Learn more about the paedophile ring thats been operating inside the British and American intelligence agencies https://jewishpaedophilia.wordpress.com/2015/05/22/opilluminatuspiedpiper-northamptonshire-police-helping-cover-up-unitarian-paedosadist-with-satanic-royal-connections-mp-cyril-smith-scandal-because-of-his-royal-connections-force-said-secur/
————————————————————————————————————————–
ZIONIST JEW RUN BBC ATTACKING CHILD ABUSE VICTIMS
————————————————————————————————————————–
BBC confirms it will broadcast delayed Panorama investigation into alleged VIP paedophile ring
The programme is expected to debunk claims that a string of senior Establishment figures were responsible for murdering three boys in the 1970s and 1980s
Wednesday 23 September 2015 18:12 BST
The BBC has confirmed it will broadcast a delayed Panorama investigation into allegations of a VIP paedophile ring next month.
Ceri Thomas, Panorama editor, tweeted: "Can now confirm that the much-anticipated @BBCPanorama investigation into VIP paedophile ring allegations will be on BBC1 on October 6th."
The investigation, which is expected to debunk claims that a string of senior Establishment figures were responsible for murdering three boys in the 1970s and 1980s, was initially expected to air in April. The Panorama film will now be screened during the Conservative Party Conference.
Reports suggested that BBC executives were at loggerheads over the film, which is expected to cast doubt over allegations made by a witness known as "Nick".
Executives within BBC News were said to be concerned that the programme would be seen as an "attack on the victims" and might discredit its own reports into the alleged abuse.
The programme raised particular sensitivities within the BBC, which is awaiting Dame Janet Smith's review of the Corporation's responsibility for the abuse carried out by Jimmy Savile, which is expected to be highly critical.
Harvey Proctor, the former Conservative MP who has been questioned by detectives over his alleged involvement in a Westminster paedophile ring, this week claimed that Scotland Yard's investigation was on the point of collapse.
Source: http://www.independent.co.uk/arts-entertainment/tv/news/bbc-confirms-it-will-broadcast-delayed-panorama-investigation-into-alleged-vip-paedophile-ring-10514686.html
————————————————————————————————————————–
IRAQI JEW BBC EXECUTIVES ATTACKING STAFF WHO BRING ATTENTION TO CHILD ABUSE
————————————————————————————————————————–
Alan Yentob 'branded BBC journalists on Savile exposé traitors': Call for investigation into remarks made by creative director
Alan Yentob accused of calling Savile exposé journalists 'traitors to BBC'
Claim made by Newsnight's former head of investigations Meirion Jones
His 2011 report into sex abuse by Savile was blocked by BBC bosses
Mr Yentob strongly denies making comment but investigation called for 
BBC boss Alan Yentob has been accused of calling the journalists who exposed the corporation's cover-up of Jimmy Savile's crimes 'traitors to the BBC'
BBC boss Alan Yentob was last night accused of calling the journalists who exposed the corporation's cover-up of Jimmy Savile's crimes 'traitors to the BBC'.
The claim was made by Meirion Jones, Newsnight's former head of investigations, whose 2011 report into sex abuse by Jimmy Savile was blocked by corporation bosses.
According to The Sun, Mr Jones claims the remark about him was made to another employee after he contributed to Panorama's exposé, Savile – What The BBC Knew.
The programme, by Mr Jones and his colleague Liz MacKean, revealed the organisation's attempts to stop Newsnight exposing Savile as a predatory paedophile who carried out some attacks on BBC premises.
In an article for Spectator Life magazine, Mr Jones said: 'A BBC colleague abused as a child wrote to Tony Hall [director general] to complain about the Savile affair.
'In his email, he says he approached Yentob just after Panorama broadcast a film about whether or not there had been a cover-up at the BBC. He claims that Yentob denounced us. "Liz MacKean and Meirion Jones are traitors to the BBC," Yentob told him.'
Last night, a Tory MP demanded an investigation into whether the allegation was true. Philip Davies said that, if correct, the revelation made Mr Yentob's £330,000-a-year executive position 'untenable'.
Mr Yentob, 68, strongly denies making the comment. A BBC spokesman said: 'Alan says this is categorically not true.'
Mr Jones compared Mr Yentob's attempts to meddle with the BBC's coverage of the Kids Company charity to the BBC's cover-up of the Savile scandal. He said it was 'abundantly clear' that Mr Yentob should not be 'haranguing' reporters about the fund which he chaired.
He added that the pressure the BBC creative director has piled on journalists in recent months has made some of them fear for their jobs at the broadcaster. 'Some involved in the present showdown even feared that, if they persevered, they might be forced to leave the BBC, as Liz and I had done, and the parallels with our battle with management over Savile were obvious,' he said.
The BBC's attempt to suppress the Newsnight documentary plunged the corporation into the biggest crisis in its history, and the subsequent handling of the matter cost the then director general, George Entwistle, his job.
Lord Hall admitted last week that Mr Yentob had pressured staff over Kids Company – but insisted it was not a problem because the BBC had still managed to lead on the story.
Allegation: The claim was made by Meirion Jones (pictured left), Newsnight's former head of investigations, whose 2011 report into sex abuse by Jimmy Savile (right) was blocked by corporation bosses
'All our journalists come under pressure from all sorts of people. I can tell you a list of people who ring up and complain about programmes,' he said. 'The test I've got is, is the output, the things that are delivered on air, actually impartial and done without fear or favour. I have no shadow of doubt about that.'
Mr Yentob and Kids Company founder Camila Batmanghelidjh will be grilled about the saga by the MPs on the public administration and constitutional affairs select committee next month.
A BBC spokesman said: 'The fact that the BBC broke this story shows that our journalism has been impartial and in the public interest.
'Everyone knows that Alan Yentob is the creative director of the BBC and doesn't have any editorial control over BBC News. He is chair of Kids Company and can speak to media outlets about issues related to them. We've always been clear no one was forced out of the BBC for exposing the Savile scandal.'
Source: http://www.dailymail.co.uk/news/article-3246994/Yentob-branded-journalists-Savile-expos-traitors-BBC.html
————————————————————————————————————————–
DIRECTOR OF THE BBC IS A ZIONIST JEW
————————————————————————————————————————–
Danny Cohen (born 1974)[2] is the Director of BBC Television.[3] He was previously the Controller of BBC One,[4] the BBC's principal television channel in the United Kingdom,[5] and the youngest person to be appointed as Controller of the channel.
Cohen attended a Jewish primary school in north London, followed by the City of London School, an independent school for boys in the City of London.[6] Cohen read English at Lady Margaret Hall, Oxford, from which he graduated with a BA Honours Double First in English Literature.[6]
Source: https://en.wikipedia.org/wiki/Danny_Cohen_%28television_executive%29
BBC chief: Anti-Semitism makes me question Jews' future in UK
'I've never felt so uncomfortable being a Jew in the UK as in the last 12 months,' says Danny Cohen
December 21, 2014, 9:48 pm
————————————————————————————————————————–
James Harding: ex-Times editor could become the story at the BBC
Although respected by former colleagues, there will be nowhere to hide as he joins the corporation after leading one of its critics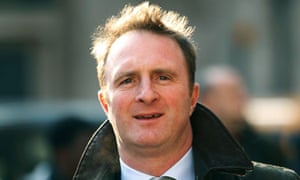 James Harding was the youngest ever editor of The Times, appointed in 2007 at the age of 38. But he was forced to quit unceremoniously in December after Rupert Murdoch made it clear he wanted him to go.
Now less than six months later he has been catapulted into the upper echeolons of the BBC, as the corporation's director of news and current affairs, arguably the most important editorial job in Britain but potentially the most risky of his career.
Not only will he be responsible for daily bulletins on the BBC's main TV channels and radio stations, he will also be in charge of flagship programmes including Today, Newsnight, Question Time and Panorama and the associated personalities such as Jeremy Paxman, John Humphrys and John Sweeney, who this week created a storm of protest after using a trip with London School of Economics students to gain access to North Korea for a documentary.
For Harding, whose career was shaped on two newspapers – the Financial Times and the Times – there will be no hiding place with every move scrutinised and every decision carrying the potential to blow up into a Jimmy Savile-style scandal that could threaten his £340,000-a-year job.
He also comes to the job, unusually for a senior BBC editorial appointment, with no broadcasting experience. However, such a move is not unprecedented – John Birt brought Ian Hargreaves to the BBC from the FT in 1987 as managing editor and then director of news and current affairs.
"If he gets sucked into the nuts and bolts and the everyday rows between factions, he won't get out again. He will be finished. He's a smart guy but he will need to install two or three people around him that he can totally trust," said one BBC insider.
Harding, who does not join the BBC until August, will have plenty of time to observe and mug up on his new employer. Top of his BBC reading list should be former head of Sky News Nick Pollard's strongly worded report on the corporation's handling of the Jimmy Savile scandal.
Pollard was particularly scathing about BBC News, saying Harding's predecessor Helen Boaden should have taken greater responsibility as her division went into "virtual meltdown" during the Savile crisis in October and November, with very public hostilities between executives and journalists and flagship programmes Panorama and Newsnight.
He will also be able to see how BBC News's 3,000-odd journalists bed in to their capacious new home, which includes a double-atrium newsroom and 11 floors, in the £1bn New Broadcasting House refurbishment in central London.
Educated in St Paul's in Hammersmith, one of the top private schools in London, and Cambridge, where he got a first-class history degree, Harding started his journalistic career at the Financial Times in 1994. He went on to work in China and then become the paper's media editor.
Harding learnt Mandarin to add to his Japanese (and French and German) and in 2002 he was appointed the FT's Washington bureau chief before being lured back to London to become Times business editor under Thomson.
Working for Murdoch will have given Harding some of the "upward management" skills he will need at the BBC. He was a popular editor with many journalists at the Times, with notable scoops on his watch including last year's tax avoidance campaign, which caught out many high profile figures including Jimmy Carr.
Another award-winning campaign under Harding's editorship was Andrew Norfolk's investigation into the grooming and sexual exploitation of girls in Rotherham which prompted two government inquiries, a parliamentary inquiry and a new national action plan on child sexual exploitation. Norfolk won the 2012 Paul Foot award for investigative and campaigning journalism for his work.
Former colleagues on the paper say he was "a good leader, a very decent man", whose ethics are irreproachable. "He will fit in very well at the BBC," one said.
Harding's editorials on the phone-hacking scandal and his support of his media reporting team on the matter may have curtailed his career within News Corporation, but they are cited as an example of how resolutely independent he may be at the BBC when challenged by the corporation's many critics.
"He was furious with what had happened at the News of the World, he said he was determined that the Times's reputation was not going be tarnished by those shits," said one Times insider.
In one leader described as "brutal" by a News International insider, Harding wrote how his bosses "succumbed to most dangerous delusion of the powerful, namely that it could play by its own set of rules".
Self-flagellation of this type is a trait of the BBC, which freely allows its news division to be critical of the corporation, one recent example being last autumn's Panorama programme on rival Newsnight's mishandling of the Savile affair.
While there were tears in the newsroom when Harding was removed at the Times, not everyone rued the day of his departure. Some felt that he lacked the visceral judgment that distinguishes great editors from good ones and that he did not have the popular touch.
"He was a very popular editor, but that's not the same as saying he was one of the best editors," said one source, who noted that his predecessor, Australian-born Robert Thomson, didn't care about the establishment to the same extent as Harding. "He wasn't really suited to the grubby world of journalism where he might be upsetting his friends, or getting complaints from people he would have liked to be his friends."
Another said: "He was responsible for some great campaigns, but he didn't make enough of them. If it was the Mail or the Telegraph, they would have gone for beyond broke on the offshore tax campaign like the Telegraph campaign on MPs' expenses."
Harding's failure to buy the CD containing details of MPs' expenses, which he had been offered before the Telegraph snapped it up, was one standout mistake on his watch.
He baulked at the deal because the CD was stolen while the Telegraph had no such hesitation, knowing the chances of it being taken before a judge were slim to none.
The biggest crisis Harding had to deal with, however, came after former reporter Patrick Foster revealed the identity of a policeman behind the anonymous NightJack blog in 2009 through email hacking. Harding was forced to apologise to a high court judge, to his readers and News International agreed to pay the policeman, Richard Horton, £42,500 in damages.
Some of the Times's anti-BBC leader columns may also come back to haunt Harding in his new job. In 2010, when hostilities between Murdoch and the BBC were at their height over the News Corporation's bid to take over BSkyB, Harding ran an editorial accusing the corporation's then director general Mark Thompson of "seeking to gain commercial advantages in league with News Corp's rivals".
Harding, who is Jewish, will also have to leave behind the pro-Israeli line of the Times. In a debate at the Jewish Community Centre For London in 2011, Harding said "I am pro-Israel" and that in reporting on the Middle East, "I haven't found it too hard" because "the Times has been pro-Israel for a long time". However, he also stressed the need for balanced news reporting and said he was also in favour of a Palestinian state.
While Murdoch has never said why he wanted to replace Harding, many have speculated that the Times's falling circulation and combined with the editor's critical stance over the phone-hacking scandal were to blame.
But those in the know say it was simpler than that. "There was a sense that the paper needed more of an edge, needed to be a more newsy paper," said one insider.
The paper had long had a "cerebral" tone under editors such as William Rees Mogg and Peter Stothard. Thomson, Harding's immediate predecessor – like him, imported from the Financial Times – had been tasked with shaking it up and when he went to New York in late 2007 to run the newly acquired Wall Street Journal he handed the mantle to Harding.
"James tried to make the paper more newsy and although he had all the right reflexes, hard news that upsets people wasn't in his culture like it would be if he had come from the Telegraph or the Daily Mail," said one insider.
Another former colleague added: "[Robert] Thomson wasn't anti-establishment, he just couldn't care less what people thought. Harding cared deeply. He will fit in well at the BBC."
• To contact the MediaGuardian news desk email media@guardian.co.uk or phone 020 3353 3857. For all other inquiries please call the main Guardian switchboard on 020 3353 2000. If you are writing a comment for publication, please mark clearly "for publication".
• To get the latest media news to your desktop or mobile, follow MediaGuardian on Twitter and Facebook
Source: http://www.theguardian.com/media/2013/apr/16/james-harding-times-bbc
————————————————————————————————————————–
BBC DIRECTOR NICHOLAS HYTNER IS JEWISH
————————————————————————————————————————–
A life in theatre: Nicholas Hytner
'I genuinely want to deliver the most communicative version of a play, whatever that is.' The producer and director Nicholas Hytner talks to Andrew Dickson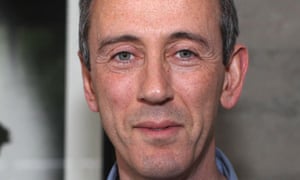 Richard Eyre's diaries of his decade running the National Theatre record a meeting with the man who would one day become his successor. "Lunch with Nick Hytner," Eyre jotted in his entry for 16 April 1987. "He has a face like mime – Barrault from Les Enfants du Paradis – oval face, arching eyebrows, animated, almost over-animated. Flights of ideas and gossip, riffs of enthusiasm, indignation, then repose. Latent violence subverted by a childlike smile."
Twenty-three years on, Hytner is sitting in front of me in the office once occupied by Eyre. The thumbnail sketch still holds. While that mime-performer's face looks a little tougher, the smile a little older, it is still difficult to believe that he is 54. The brilliant boy of British theatre has somehow become middle-aged. He even has a new knighthood to prove it.
"I suppose I have had a life in theatre now," Hytner admits. The eyebrows arch up, and he manages to look simultaneously amused and stricken. "It's gone on long enough for it to have been a life."
The truth is that Hytner has packed more into the last 25 years than most directors accomplish in a lifetime. A young star at Manchester's Royal Exchange, he was directing at both Covent Garden and English National Opera by his late 20s, and in the years since has overseen both box-office-banking musicals and epic flops. His list of credits is eclectic. He has sometimes tickled Middle England (The Wind in the Willows), elsewhere thrown satirical hand grenades (he brought Jerry Springer: The Opera to the NT). For every major dud (Richard Bean's England People Very Nice, which saw the theatre accused of inciting racism in 2009) there has been a major triumph (Major Barbara, which Hytner overcame his aversion to George Bernard Shaw to direct). He has dusted off rarities, but also managed to make overfamiliar texts seem fresh-minted. Sometimes the contrasts have been visible, as in his new production of Hamlet, which transforms the play into a crisp, chilling study of realpolitik but also illuminates its flecks of humour. The Observer's critic singled out Rory Kinnear's "caustic, exact, gimlet-sharp prince", while the Financial Times found an unselfconscious silliness in the hero's antics. The Evening Standard sensed both Spooks and The West Wing in the earpiece-wearing bodyguards who populate Elsinore. "Everything I like involves the reconciliation of apparent opposites," Hytner smiles. Most impressively of all, he has managed to succeed not simply as a director, but at one of the most difficult jobs in the arts: running the National.
In the last seven years, Hytner has led the NT through its most stable and creative period since it was set up in a row of temporary, tin-roofed sheds near the Old Vic, nearly 50 years ago. Audience numbers are up, a cheap tickets scheme has seemingly changed the theatre's demographic for good, there have been forays into live cinema broadcasts, and he has presided over the broadest and boldest repertoire in a generation.
Hytner seems genuinely abashed at the suggestion he's made it look easy. "Some of the things I've done here were intuitions, a wing and a prayer," he says. "Some of them were purely impresarial, if that is an adjective. I've had tremendous luck."
Listening to Hytner describe his career, you'd think everything was accidental – or, at least, happened en route to somewhere else. The eldest child of four, he had a comfortable, apparently unruffled childhood in the prosperous suburbs of south Manchester. His father is a retired barrister; his mother a well-known theatrical fundraiser, serving on the board of the Old Vic. The Hytners were "a typical Jewish, cultured family", their son recalls, remembering traditional Sunday-night trips to the Free Trade Hall – with entire phalanxes of Manchester's Jewish community – to see the Hallé under Barbirolli. But drama wasn't especially on the radar. "When I started going in the mid-60s, theatre wasn't fantastic in Manchester, though it perked up later. And as a teenager, my brothers were hugely into Old Trafford, which" – he places the words delicately – "I wasn't."
Hytner was fortunate, however, to attend Manchester Grammar School, which offered both outings to Stratford-upon-Avon and the opportunity to perform. "The place that seemed most alive was backstage, the rehearsal room, the school play," he says. "That's when I felt happiest."
Even so, as a teenager Hytner felt trapped in Manchester ("I just remember it being rather dour"). Liberation arrived in the form of Cambridge – Griff Rhys Jones and Rory McGrath were in his year – and specifically its drama societies. At first he acted. "I was a show-off," he laughs. "As a student the only acting I did that was acceptable to me was the Footlights kind. But I quickly rumbled that I was not emotionally or psychologically kitted out to be an actor. I could time a joke. What I couldn't do was be one person."
As a director, too, Hytner has continued to flirt with multiple identities. He has developed a reputation as a thoughtful interpreter of canonic texts (a critic dubbed him "one of the most perceptive young directors of classics in the British theatre" as early as 1986), but has also put new writing centre-stage at the National, not least through his long association with Alan Bennett. His first big break was as an opera director – his deliciously fleet production of Handel's Xerxes in 1985 remains a cornerstone at ENO – but, internationally, he is probably best known for piloting Schönberg and Boublil's flamboyant Vietnam musical, Miss Saigon, on to the West End stage in 1989.
Another stroke of luck, he claims now. "It just felt like a huge lark . . . It was gigantic, and I was into gigantic at the time, so I threw everything I knew at it. It was big, honest, moving, brash, kind of crazy. I had no idea that it would take off."
But take off it certainly did. Miss Saigon was an overnight success and transferred to New York, where it now ranks as the 10th-longest-running production in Broadway history. As well as earning him lustrous reviews, it meant that Hytner never need worry about money again. He was just 34. He shrugs. "It was a huge . . ." – he searches for a big enough word – "a massive stroke of fortune. It meant that thereafter I only needed to do what I wanted to do."
But what Hytner wanted to do, ironically enough, was the one thing that stubbornly refused to happen: make a career in the movies. His first film, a 1994 adaptation of Alan Bennett's The Madness of King George, was a hit (Hytner disputes the story that the American studio changed its title from The Madness of George III in order not to confuse audiences wondering about the first two instalments). But the director hit a trough soon afterwards, once telling an interviewer, echoing Hamlet's father, that he was "doomed for a certain term to walk Sunset Boulevard". A cinematic version of Miller's The Crucible struggled at the box office, and he spent a dogged and "unremittingly horrible" 15 months embroiled in a project to get a Hollywood version of the musical Chicago off the ground. (By the time the film eventually appeared, Hytner was long gone.)
"I made a mistake professionally, because I had an apartment in New York, and I spent more time there than here. That was partly because – actually mainly because – I was in a relationship that was important to me, but also because I thought I could make it in American movies." He looks rueful. "Which I absolutely couldn't. Luckily I called time on that before it became terminal."
He also tried to repeat the trick of Miss Saigon, with mixed results. Carousel, which transferred from the National in 1994, did decently (it won plaudits for being the first mixed-race production to appear on Broadway), but Hytner's next big musical, inauspiciously entitled Sweet Smell of Success, met with disaster. The New York Times ended the first paragraph of its review, brutally, with "zzzzzzzz".
"It was one of those wonderful overnight flops," Hytner says now, the pain of the tale apparently eclipsed by his delight in the telling. "You're at the party, everyone's having a wonderful time, telling you how much they've enjoyed it. Then you look around – it happens in a millisecond – and everybody's gone. And you think: 'Oh my God, it's a flop.'" He looks briefly cheered. "I'm almost glad, in a way, because it doesn't happen any more. Everyone looks at the Times review on their Blackberry or their iPhone before they come to the party. Or they don't come."
It wasn't the money that drew him to the US, Hytner insists, but the opportunity to reach the widest possible audience – an article of faith, not just when it comes to his own work, but one he has preached with missionary zeal at the National. "The reconciliation of the popular with the intellectually ambitious, from the Elizabethans onwards, is what British theatre is all about," he argues. "At our best, we've tried to bring together those two sometimes irreconcilable ambitions – theatre as searching and complex as possible, and theatre that brings in as many people as possible. I've had really interesting rows with people who run theatres on the continent, who ask, 'what is subsidy for if you're worrying about the audience?' That's very startling."
There's something of the old-fashioned showman about Hytner: highbrow and lowbrow isn't a distinction he values (he claims to enjoy Diana Krall as much as Haydn, and admits a secret affection for trashy pop). "For me, 1,000 people held by something that is emotionally complex, ambivalent, unavailable to simple explanation – that's exciting."
It has sometimes been suggested that Hytner's flair for theatrical spectacle – and his efficiency at getting a show up and running – has not always been matched by his taste. City Limits said of Miss Saigon that it was "packed with circus tricks", and in a savage review of England People Very Nice the Evening Standard's critic tartly remarked that, although Hytner's staging was impressive, he couldn't "understand how a man of his intelligence and sensitivity ever allowed himself to bring [the play] into the National's repertoire". Hytner accepts that he hasn't always made the best choices. "Possibly I've done too much, and not done it very well. But that's because I've been interested in stuff that's new to me."
Yet while admiring the creative imagination of directors such as Katie Mitchell and Richard Jones, he is impatient with the idea that a director should hone a single way of doing things, still less aspire to mystical auteurship. "I have a constantly changing, perhaps ambivalent relationship with my own work," he insists. "I've never felt myself to be so fascinating as a director that I could spend a life in the theatre only in the pursuit of my own ideas." He goes on: "I'm not the kind of director that submits the play to . . . " – he searches for an appropriately barbed term – "a prefabricated idea of what theatre should be, or even a sense of my own personal style. I genuinely want to deliver the most communicative version of a play, whatever that is."
Though Hytner's feelings about his back catalogue may be ambiguous (he claims he no longer has the nerve to direct opera), it may be his reluctance to be pinned down that has enabled him to triumph at running a theatre, where more single-minded directors fail. And few theatres compare to the National, with 570 permanent staff, a £64m turnover, three auditoriums and assorted other spaces waiting to be filled. Eyre's and Peter Hall's diaries often bleed with frustration at the logistical nightmares, the board meetings, the backstage bickering, the front-of-house politics (on one particularly doleful occasion, Hall daydreams about the theatre burning down with him inside). But, the way Hytner describes it, running the NT sounds like a blessing. Though he admits he shoulders less admin than his predecessors – executive director Nick Starr, who joined in 2002, handles day-to-day management – he has clearly found the collegiate aspects of the job satisfying. "It's the first building I've run, and it was exactly the right time in my life. I've been liberated by the repertoire, talking to other directors, constant conversation with writers."
What I'm wondering is how it has affected him personally. Eyre admitted later to depression; Hall's diaries alternate between rambunctiousness and despair, turning over the idea of suicide and culminating in the breakup of his second marriage. Their successor, Trevor Nunn, left the National reportedly isolated and profoundly unhappy.
Hytner, characteristically, approaches the subject via work. We talk about plays that have meant most to him; he mentions The History Boys and a recent version of Much Ado About Nothing with Simon Russell Beale and Zoë Wanamaker. Easy to see how a play about a northern grammar school has resonance, I say, but why that Shakespeare in particular? "I only ever wanted to do it with a couple my age," he says, then halts as if he's revealed too much. "But it wasn't just the love affair between Beatrice and Benedick. Funnily enough, what I got really involved with was making a warm Sicilian household whose first instinct is to throw a party." He looks away, towards the corner of his office. "That is not the life I've lead, though it's a life I've often wanted to."
Hytner is reluctant to talk about his private life: "I don't talk about it for a simple reason, which is if you can say it in a sentence, say it. Mine takes a paragraph." Despite being openly gay – he figures highly in the Independent's annual pink power list – he has clearly striven to keep the public and private portions of his biography separate.
Is he happy? He pauses again. "I don't think of myself as the finished article, and I'm sad about that – but then I don't know. I know a lot of people in their early 50s who are settled and happy, and I know people who would be very happy about the different roads I could still travel down." He mentions that relationship in New York, which he says is the one that has meant the most. "We spend a lot of time with each other, but neither of us think it's a solution to life. But it has probably been ideal for me." How so? "It leaves an awful lot of time for work."
The work will assuredly continue: Hamlet has just opened; there are plans to do King Lear with Russell Beale, plus a welter of other projects at the National. Hytner's current contract runs until 2013; he says he wants to be around for the NT's 50th birthday that October, but is keen for his fingertips not to be prised away from the desk. He might set up a new company, perhaps experiment with other kinds of producing. "It's something I've started thinking about, but not much," he says. "I have no wild ambitions to go back to the movies or anything like that. That was not happy." His voice drops, then recovers. "But it all adds up to happy."
Source: http://www.theguardian.com/culture/2010/oct/18/nicholas-hytner-national-theatre-profile
————————————————————————————————————————–
THE MURDER OF BBC PRESENTER JILL DANDO
————————————————————————————————————————–
Jill Dando raised alarm about 'paedophile ring at BBC'
MURDERED television presenter Jill Dando tried to alert her bosses to a paedophile ring at the BBC ­involving "big name" stars, claims a former colleague.
The friend and retired BBC worker said the late Crimewatch host was told DJs, celebrities and other staff were involved in organised abuse.
But the anonymous source says "no one wanted to know" when Miss Dando raised concerns about the alleged ring and other sexual abuse claims at the BBC.
She is said to have passed a file to senior management in the mid-1990s, but they never carried out an investigation.
The 37-year-old TV presenter was shot dead on April 26, 1999, on the doorstep of her home in west London. The crime remains unsolved.
The source said: "I don't recall the names of all the stars now and don't want to implicate anyone, but Jill said they were surprisingly big names.
"I think she was quite shocked when told about images of children and that information on how to join this horrible paedophile ring was freely available.
"Jill said others had complained to her about sexual matters and that some female workmates also claimed they had been groped or assaulted.
"Nothing had been done and there seemed to be a policy of turning a blind eye."
The former colleague said female BBC staff confided in Jill, one of the best-known TV faces of the day after fronting primetime shows including Holiday and the Six O'Clock News as well as Crimewatch.
Jill said they were surprisingly big names
The source said: "I think it was in the mid-1990s. She was seen as the face of the BBC and a magnet for women with problems."
Miss Dando compiled a file of complaints but was a television presenter and "not really an investigative journalist", the source said. "She passed the information on to someone else and they gave it back. No one wanted to know.
"I do remember that she gave a file to senior management. I don't think she heard any more.
"Other women who complained told Jill they didn't want to risk their careers by making official statements against individuals as they would lose their jobs and that bosses seemed to ignore it."
A BBC spokesman said they would always investigate any allegations of this nature, but added: "We've not seen anything that substantiates these claims."
After Jimmy Savile's sexual crimes were exposed in 2012, Jill's fellow BBC presenter Sally Jones revealed that the disgraced DJ tried to kiss and grope her in a lift in the late 1980s.
At the time, she told Jill, who said Savile was "just a dirty old perv".
The Crimewatch host "had to fend off plenty of unwelcome advances herself", said Sally. DJ Liz Kershaw and former Countryfile presenter Miriam O'Reilly have also both claimed they suffered sexual harassment at the BBC in the 1980s.
Miss Dando joined a campaign to help children spot paedophiles the year before she died.
She had received death threats, putting the BBC in lock-down, with armed guards patrolling Television Centre in London.
Her death sparked one of Britain's biggest murder hunts. Barry George was found guilty in 2001, but his conviction was quashed in 2008.
Theories about her death range from the culprit being a Serbian warlord angry over her TV appeal on behalf of Kosovan refugees, to British underworld enforcers furious at her Crimewatch investigations.
Miss Dando was also looking into the death of her friend, Chelsea vice-chairman Matthew Harding, who was killed in a helicopter crash.
Source: http://www.express.co.uk/news/uk/490169/Dando-alarm-paedophile-ring-BBC
————————————————————————————————————————–
ZIONIST JEW BBC NOT RELEASING THE FULL EXTENT OF PAEDOPHILIA
————————————————————————————————————————–
The BBC hasn't released the true extent of the paedophile ring working within its ranks. 1997 BBC Personality of the Year and presenter of the BBC programme Crimewatch, Jill Dando died because of it. Paedophiles & sex offenders in the BBC that are publicly known, minus the missing staff who aren't famous & names haven't been mentioned;
Using the Kinsey scale or Heterosexual–Homosexual Rating Scale to grade the types of sexuality of the attackers within the BBC;

From the data accumulated this far, when set out on a table split into groups of sexuality of offender, the data can be broken down into three main ratings, they are rating zero, three, and six.
Nine people were involved in sex offenses involving female victims who I gave a rating of zero, they were sex offenders Lee Travis, Malcolm Muggeridge and Sir Huw Wheldon. Paedophiles Stuart Hall, Rolf Harris, Gary Glitter, Rob Turner, Freddie Star and, Eric Gill.
Of the nine people involved in sex offenses involving female victims, five of the attackers crimes were of a paedophile nature, they are Eric Gill, Rolf Harris, Gary Glitter, Rob Turner, Freddie Star and, Stuart Hall.
Eleven people were involved in sex offenses involving male victims who I gave a rating of six, they were sex offenders David Smith, an anonymous BBC Executive, Michael Souter, Chris Denning, Jonathan King, Fred Talbot, Chris Langham, John Nathan-Turner, Gary Downie, Roy Norry and, Simon Warr.
Of the eleven people involved in sex offenses involving male victims, all of the attackers crimes were of a paedophile nature.
One person was involved in sex offenses involving both male and female children who I gave a rating of three, he was sex offender Jimmy Savile.
Out of the only example thus far of rating three, the attacker was also reportedly involved in having sex with dead bodies.
Out of the nine examples thus far of rating zero, of the four attackers who have crimes of a paedophile nature, one of the attackers was involved in crimes of an incestuous nature. That single attacker was also involved in sex with family pets, he was Eric Gill.
So far, out of the data released and gathered, out of all known offenders of rating zero, three and six combined, twenty one offenders thus far, only four of the religions are known, three offenders coming from the Roman Catholic religion, one of those a Roman Catholic Satanist. One a Christian Calvinist Methodist.
Two people lost their lives who had connections to the BBC, they are Jill Dando and David Smith. Out of the two deaths, one was murder and one was suicide.
————————————————————————————————————————–
ZIONIST JEW BBC AND ITS PAEDOPHILE ZOOPHILE ART
————————————————————————————————————————–
BBC told to remove work by pedophile sculptor Eric Gill
THE BBC has been urged to remove from its headquarters a figure of a naked boy, created by a sculptor who sexually abused two of his daughters.
The carvings of a man and a naked child were the creation of Eric Gill, one of the most respected artists of the 20th century when he died in 1940.
But his diaries, published in 1989, revealed he had sex with two of his daughters and the family dog.
His 1932 statue Prospero And Ariel, from Shakespeare's play The Tempest, stands on the BBC's Broadcasting House in London as a metaphor for broadcasting.
Gill converted to Catholicism in 1913 and the Catholic Church has previously faced calls to dismantle the sculptor and engraver's world-renowned Stations Of The Cross from Westminster Cathedral.
Now Fay Maxted, chief executive of The Survivors' Trust, a body which represents organisations supporting survivors of rape, sexual violence and childhood sexual abuse, told the London Journalism Centre: "It's an insult to allow a work like this to remain in such a public place. It is almost mocking survivors, it is intolerable."
Peter Saunders, chief executive of the National Association For People Abused In Childhood, added: "There's a strong argument that this (the statue) should be removed. These symbols are in people's faces."
The statue was especially inappropriate in light of the recent Jimmy Savile scandal, he added.
"People who aren't affected by these issues can get uppity and say 'you can't do that'. But if you've been abused as a child then this is very insensitive and inappropriate."
A BBC spokesperson said: "The statue of Ariel and Prospero on the front of Broadcasting House stands as a metaphor for broadcasting, executed by one of the last century's major British artists whose work has been widely displayed in leading UK museums and galleries.
"There are no plans to remove or replace the sculptures at the front of Broadcasting House."
Source: http://www.news.com.au/world/bbc-told-to-remove-work-by-pedophile-sculptor-eric-gill/story-fndir2ev-1226626709154
————————————————————————————————————————–
ZIONIST JEW BBC FONT WAS MADE BY A PAEDOPHILE ZOOPHILE
————————————————————————————————————————–
The BBC adopted the typeface Gill-Sans as its corporate typeface in 1997, including on its logo.
The letters BBC are themed by a zoophile paedophile who raped his daughters & family dog.
————————————————————————————————————————–
THE "VERY ORGANIZED" PAEDOPHILE RING INSIDE THE BBC
————————————————————————————————————————–
————————————————————————————————————————–
BBC PAEDOPHILE RING WAS WORSE THAN FIRST THOUGHT
————————————————————————————————————————–
Jimmy Savile report 'tears the BBC apart': Victims' fury as findings are secretly handed to Corporation bosses
The £5million inquiry, led by Dame Janet Smith, was completed in May
Publication has been delayed several times due to ongoing inquiries
Questions over why BBC senior management have seen it before victims  
The findings of the Jimmy Savile inquiry are secretly circulating among BBC bosses – but have yet to be shown to victims.
Sources say the long-delayed independent report 'tears the BBC apart' and is 'much worse than expected'. In particular, it is said to show that abuse on the Corporation's premises was far more widespread than previously feared during the period Savile worked there.
BBC chiefs are also braced for severe criticism over its failure to act on rumours of Savile's behaviour towards children and young people.
Abuse: The BBC is accused of failing to act on rumours about Jimmy Savile in the report
Publication of the report has been postponed several times, most recently at the request of the Metropolitan Police, owing to 'on-going' sexual abuse investigations.
The £5million inquiry, led by Dame Janet Smith, was set up in 2012 and was completed in May, but there is still no indication of when its findings will be made public. Last night one MP likened the delay to the Iraq inquiry, led by Sir John Chilcot, which has dragged on for six years.
Liz Dux, a lawyer at the firm representing 169 of Savile's victims, who are already angry at the delays, said the latest development will cause further disquiet.
'This is supposed to be an independent report so I will be questioning why it may have already been released to BBC senior management and yet no information has been given to those brave enough to give evidence in person,' she added.
One source said that the sections of the report police say would prejudice their investigations are 'tiny' and easily redactable.
Key witness: Creative director Alan Yentob has worked in and around the BBC's entertainment department since 1968
The review team was set up by the BBC to carry out 'an impartial, thorough and independent review of the culture and practices of the BBC during the years that Jimmy Savile worked there'.
After paedophile Stuart Hall pleaded guilty in 2013 to 14 charges of indecent assault, the BBC announced another inquiry, led by Dame Linda Dobbs, the former High Court judge, whose findings have gone to Dame Janet.
Tory MP Andrew Bridgen said: 'The Dame Janet Smith Review is the BBC's very own Chilcot Report. It looks suspiciously like the BBC doesn't want it published while it's trying to renew its Charter. Victims and witnesses will rightly feel let down by this.'
The Mail on Sunday understands that one senior BBC figure who gave evidence to the inquiry is Alan Yentob, the BBC's £330,000-a-year Creative Director. He is regarded as a key witness because he has worked in and around the BBC's entertainment department since 1968.
He was also the executive responsible for shelving Jim'll Fix It in 1993, despite the show being a popular fixture in the BBC's schedules. The BBC said last night: 'Questions about the review should be sent to Dame Janet Smith. We have not seen the report and have no intention of commenting on speculation.'
The Review team said in a statement: 'Publication will take place as soon as possible but it is clearly important that police investigations and any possible subsequent prosecutions should not be prejudiced.'
Source: http://www.dailymail.co.uk/news/article-3207502/Jimmy-Savile-report-tears-BBC-apart-Victims-fury-findings-secretly-handed-Corporation-bosses.html
————————————————————————————————————————–
BBC & 9/11 BUILDING SEVEN
————————————————————————————————————————–
BBC reporter Jane Standley reported the collapse of building 7 at least 20 minutes before the building actually collapsed. The BBC as per usual have put the issue down to error and deny any part in a conspiracy, just like they did with the worst nepiophile in British history Roman Catholic Satanist necrophiliac Jimmy Savile. British citizen Tony Rooke won a case against the BBC after he refused to pay the mandatory £130 TV license fee claiming it violated Section 15 of the Terrorism Act;
"It is an offence for someone to invite another to provide money, intending that it should be used, or having reasonable cause to suspect that it may be used, for terrorism purposes".
The judge in the case accepted Mr Rooke's argument.
Learn more https://jewishpaedophilia.wordpress.com/2015/09/17/opzion-dr-jim-fetzer-on-what-really-happened-on-911-the-pentagon-was-built-on-hells-bottom/
————————————————————————————————————————–
————————————————————————————————————————–